Well, y'all it's day 51 of isolation due to the Rona. I have to admit the best part of this is getting to know myself. Doing things I swear I didn't have time for like cooking. I love cooking, I love food, and I love to eat it.
The grocery store has been hit or miss. There was a time I went in to find the entire meat section full of lunchables. But as time goes on and people are used to the new way of life, more and more meat and proteins have made it's way back to the shelves.
I'm super hard on myself when it comes to posting recipes, because I feel cameras need to be purchased, editing, set up. But guess what, I think we're all just coping. I was lucky enough to find these lamb shoulders. At first I was going to make curry lamb that I used to make a lot. But, I couldn't fine the exact recipe and had some Jerk Seasoning in the fridge.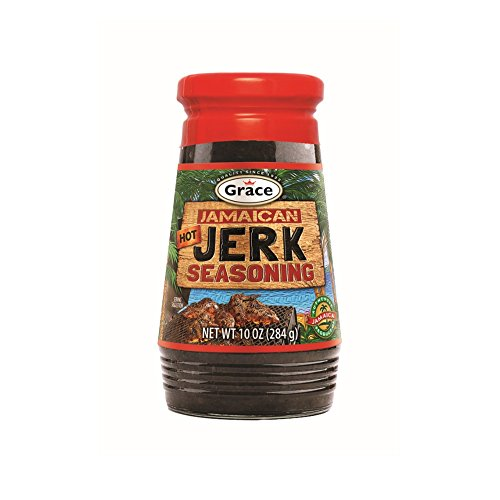 Since returning to blogging I've let go of the idea that everything has to be homemade and from scratch. Grocery shopping has gotten really expensive. No fuss and less stress has been my motto. I've been leaning towards easier recipes and using up everything in my fridge before I shop again.
These tacos are super simple. I used my Instapot which has been such a time saver. I have no suggestions on how to cook these other than a crockpot. I don't know how to bake/roast/grill lamb. So there it is.
Once the lamb is cooked, the rest is easy. Grab some tortilla, put whatever toppings you want. I kept it super simple. Raw Onion, Cilantro and Jalapeño. Drizzle some of your favorite taco sauce if you like.
Print Recipe
Jerk Lamb Tacos
Ingredients
Lamb Filling
1

lb

Lamb Shoulders

3

tbsp

Jerk Seasoning

1

Juice of Lemon

3/4

cup

water
Tacos
4-6

Tortillas (whichever) your preference
Toppings
Raw Onion

Cilantro

Jalapeno

Mango Salsa

Lime Crema
Instructions
Prepping the Lamb
Place your lamb in a large Ziploc.

Add Juice of one lemon and Grace Seasoning.

Close Ziploc and massage meat and let marinate for a few hours or overnight.
Preparing the Lamb.
Place the lamb in the Instapot.

Cook on high pressure for 35 minutes. Slow release for about 10-15 mins.

Remove the lamb from it's juice, remove bones. Reserve the broth for dipping, if that's your thing.
Assembly.
Top with your favorite taco toppings.
Notes
The toppings should be simple. You don't want to overpower the jerk seasoning. Simple toppings like Onion/Cilantro complement these tacos. If you want to cool off a bit of the spice a Mango Salsa would be great or Mixing Lime and sour cream to make a crema.